Fortunato International Trading is your BEST CHOICE for projector replacement lamps. We had established into one of the largest distributors of projector replacement lamps in Singapore.  With our rich professional experiences on projector lamps, we have set up a reliable source of projector lamps to our local & overseas projector lamps dealers, reseller, local enterprises, home and office consumers through our competitive low prices, highest quality and most reliable services.
QUALITY CULTURE

Our stoic dedications to quality products and customer care have never been compromise. We are inspired to stringent processes covering all stages from engineering, manufacturing, procurement, assembly & test, delivery and after sales service to achieve greatest and consistency customer satisfaction. We insist on the highest quality and added value at every stage of our value chain, and refine our processes to aim for continual improvement and the assurance of conformity to our customers.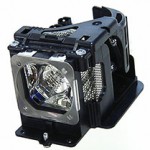 COMPANY STRATEGY

Our Vision
To provide the highest quality services that exceeds the expectations of our esteemed customers.

Our Mission statement
To build a long term relationships with our customers and provide exceptional customer services by pursuing business through innovation and advanced technology.

OUR CORE VALUES
We believe in treating our customers with respect and faith, providing highest quality and services to our…